Diplomat/Professional in Residence Program
October 1, 2017 - Ongoing
Program Description
In order to maximize SCOLA's work, a new program has been introduced to attract experienced and talented professionals and diplomats to work with SCOLA, in exchange for a fully furnished living space.
Current Resident: Ms. Tanya Cole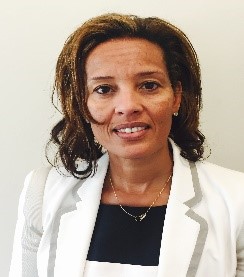 Tanya Cole
Tanya Cole joined the U.S. Commercial Service in 2006 as a Foreign Service Officer after more than 20 years of experience in the private sector working on engineering and environmental infrastructure projects in Asia, Africa, the Middle East, Europe and the United States. Ms. Cole served as Environmental Engineering Expert for the French Development Agency, USAID and the World Bank for water treatment, transportation, roads and waste management projects. She has lived in Colombia, Egypt, Ethiopia, France, Malaysia, Philippines, Tunisia and the US.
 Ms. Cole is the U.S. Senior Commercial Officer for Ethiopia where she recently opened the newly established Department of Commerce (DOC) Commercial Service office at Addis Ababa in 2014. Ms. Cole was recently honored by the Department of State and Commerce as the recipient of the first Benjamin Joy Award recognized for her outstanding Commerce –State collaboration that benefit U.S. companies and advance the departments' economic and commercial agenda. Ms. Cole also recently registered the first legal American Chamber of Commerce with the Government of Ethiopian (GoE), paving the way for the first international chamber having a cooperative agreement with the GoE. Ms. Cole also served in Tunisia as the Senior Commercial Liaison Officer to the African Development Bank (AfDB) for the U.S. Commercial Service, Office of the U.S. Executive Director and as Commercial Attaché at U.S. Embassy, Bogota, Colombia.  As Commercial Attaché, Ms. Cole organized and promoted more than 15 VIP ministerial technical trade visits and commercial marketing events, including four U.S. Secretary of Commerce's visits and the U.S. Secretary of State Rice's congressional trade promotion visit.
 Ms. Cole has a MA degree in Diplomacy and International Relations, with distinction, focusing on WTO, and EU trade agreements; Certificates in Health Sciences and Environmental Engineering, and BS in Biochemistry and a BA in Psychology, from the University of Westminster London, Harvard, UC Davis and UCLA, respectively. Ms. Cole speaks French and Spanish.
Residents from August – October 2017
The first residents were Dr. Christian Rauch, and his fiancée Ms. Veronika Natter.
Dr. Christian Rauch is the founder and director of STATE Festival, a Berlin-based festival and public forum for open science, art and society. Christian's main focus is on the intersection of science and society where he has been involved in initiating and running several science outreach initiatives in the past years.
Ms. Veronika Natter is a Berlin-based photographer, stylist and creative producer. Veronika's works have been shown in solo and group exhibitions internationally. Since 2016, Veronika is supporting STATE Festival in the production and creative partnerships department. While in Los Angeles, will also showcase her photography work on portraying the open science scene of Berlin and Los Angeles.
State Festival is hosting an Artificial Intelligence exhibition and program and participating in the Berlin Lab activities in October 2017 in Los Angeles. The exhibition will be a prototype STATE studio in a gallery space in downtown LA. The gallery space will provide the canvas for four weeks of programming at the intersection of art, science and technology; exhibitions, workshops, performances, panel discussions, films and open labs.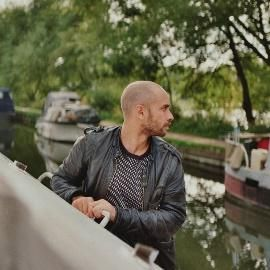 Dr. Christian Rauch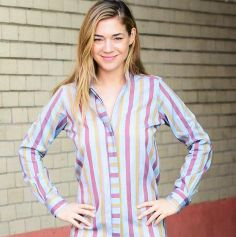 Veronika Natter