Diplomat/Professional in Residence Program
October 1, 2017 - Ongoing
Program Description
In order to maximize SCOLA's work, a new program has been introduced to attract experienced and talented professionals and diplomats to work with SCOLA, in exchange for a fully furnished living space. The first and current residents are Dr. Christian Rauch, and his fiancée Ms. Veronika Natter.
Dr. Christian Rauch is the founder and director of STATE Festival, a Berlin-based festival and public forum for open science, art and society. Christian's main focus is on the intersection of science and society where he has been involved in initiating and running several science outreach initiatives in the past years.
Ms. Veronika Natter is a Berlin-based photographer, stylist and creative producer. Veronika's works have been shown in solo and group exhibitions internationally. Since 2016, Veronika is supporting STATE Festival in the production and creative partnerships department. While in Los Angeles, will also showcase her photography work on portraying the open science scene of Berlin and Los Angeles.
State Festival is hosting an Artificial Intelligence exhibition and program and participating in the Berlin Lab activities in October 2017 in Los Angeles. The exhibition will be a prototype STATE studio in a gallery space in downtown LA. The gallery space will provide the canvas for four weeks of programming at the intersection of art, science and technology; exhibitions, workshops, performances, panel discussions, films and open labs.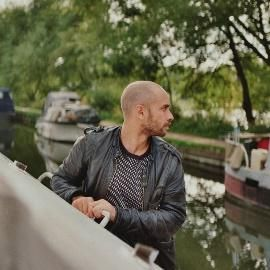 Dr. Christian Rauch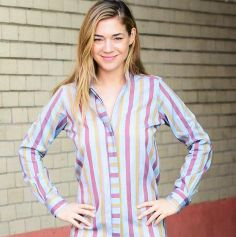 Veronika Natter
Check out the STATE Festival here!